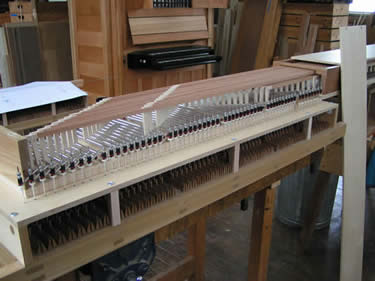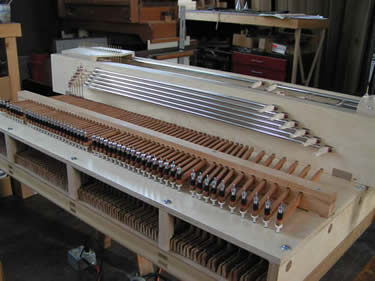 Bi-level, interleaved, key action attached to I manual windchest. II manual (foreground) and Pedal compound chest and key action.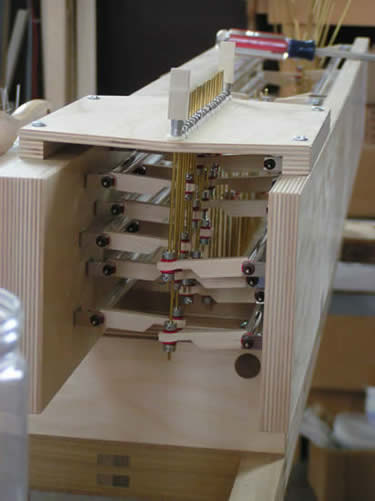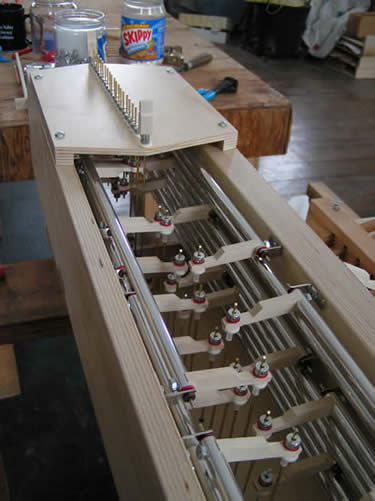 Two views of pedal key action. Windchest is upside down on workbench.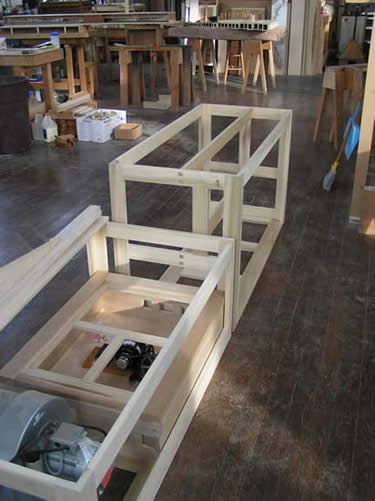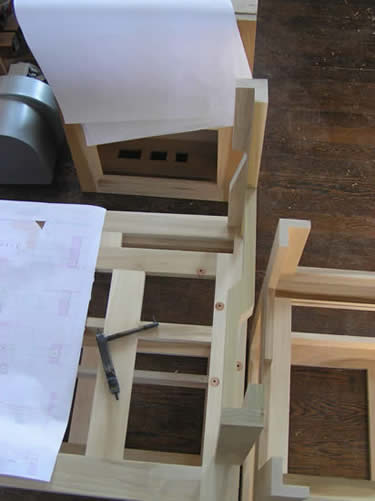 Two (of four) building frame modules before glue up. Parts of four modules focusing on the I manual stop action area.