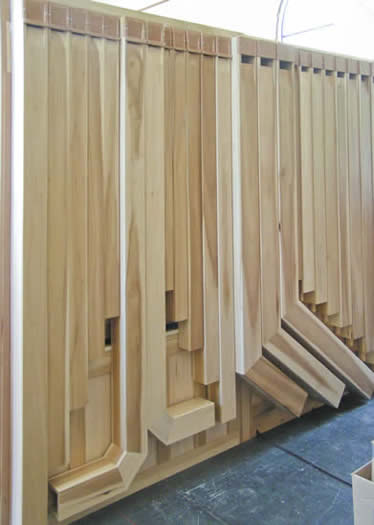 Upper Manual and Pedal left casework, Lower Manual right. Inverted pipes hung on case back, Principal bass left, Subbass right.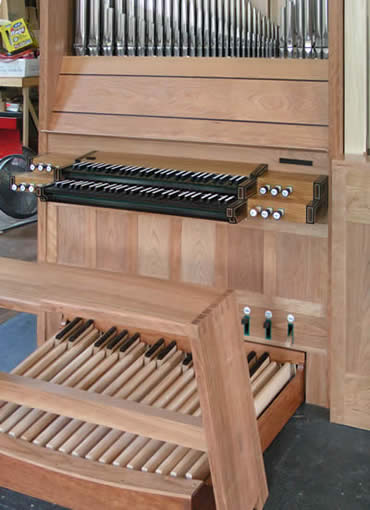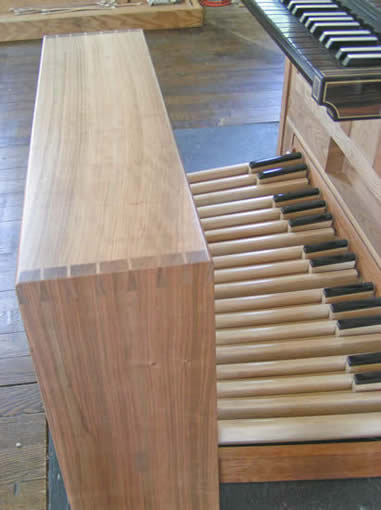 Sizable music rack and terraced stop jambs. Dovetailed bench and radiating, concave pedalboard.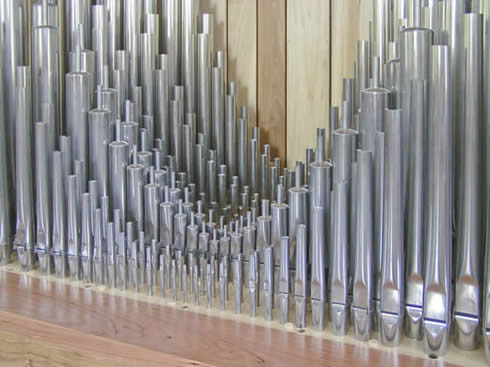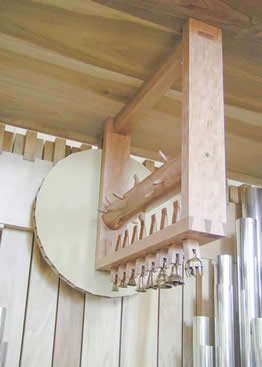 Lower Manual pipes Principal, Octave, Nasat, Rohrflute, Octave (back to front). Cimbelstern.
Metal pipes are scrolled and coned or have caps soldered-on.